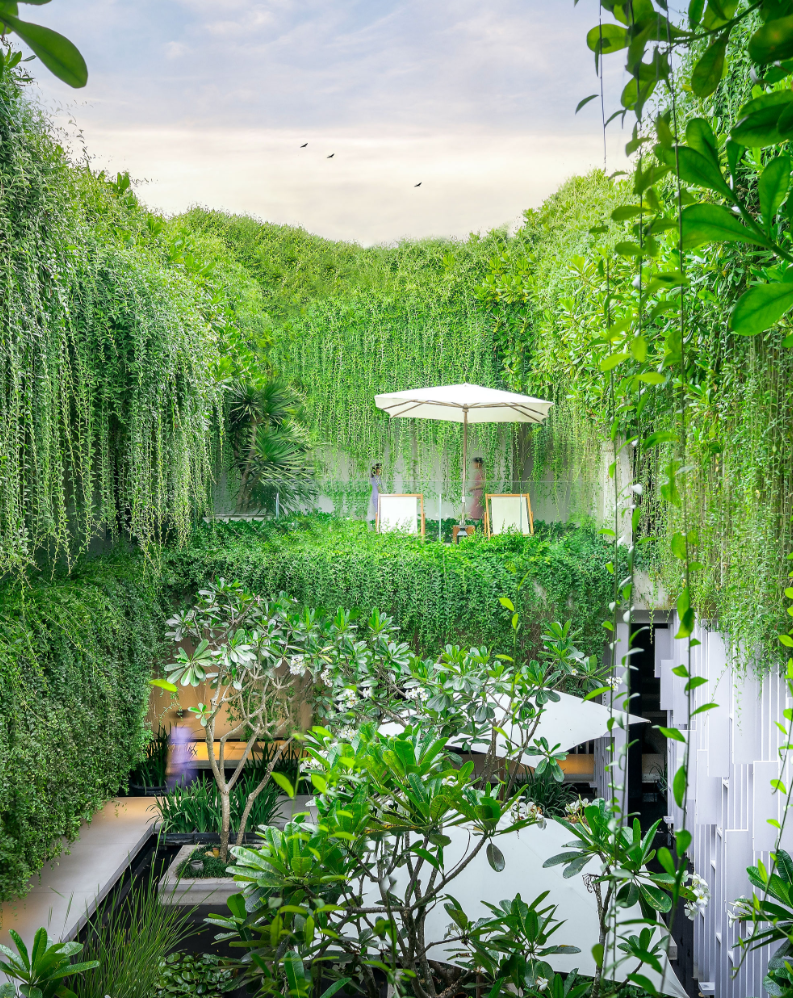 SPACE & ARCHITECTURE
Inspired by nature
Emerging in the middle of Naman Retreat as a peaceful 'oasis' with a unique wallless architecture, Pure Spa is a tranquil 'sanctuary' to heal, to find the source of positive energy.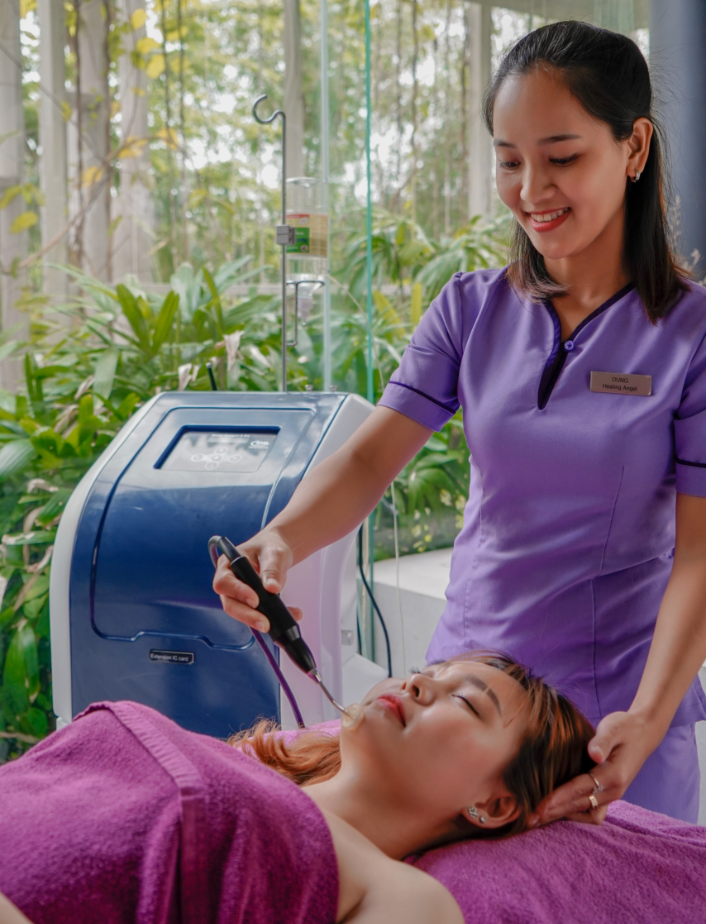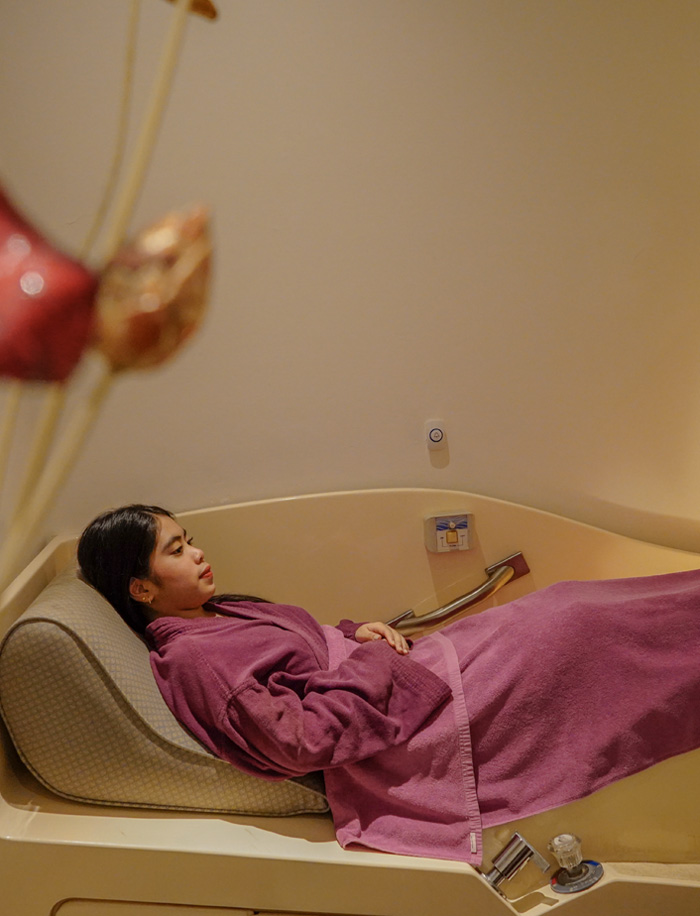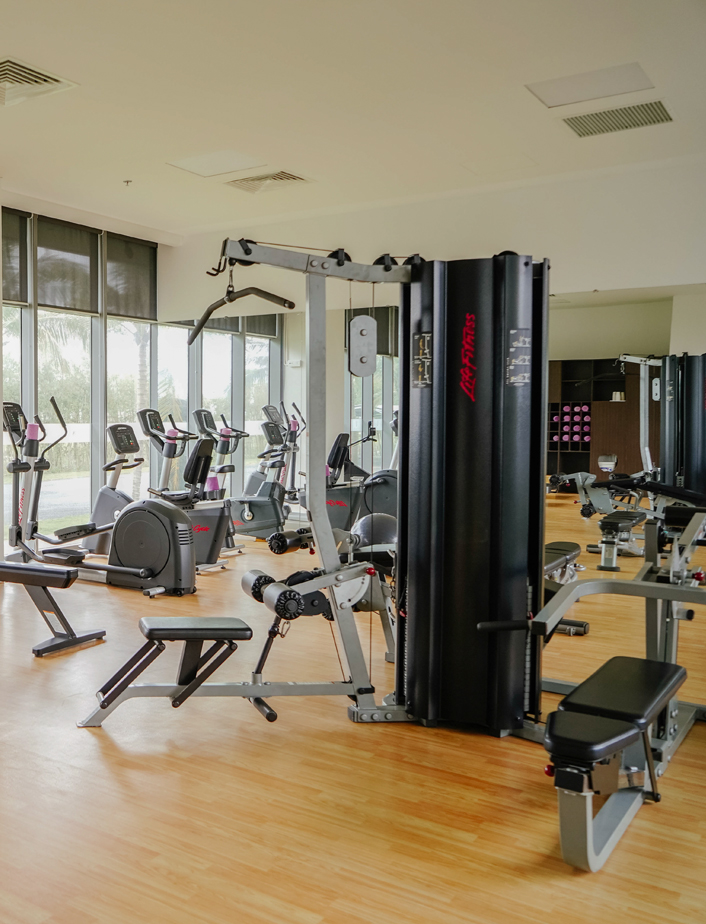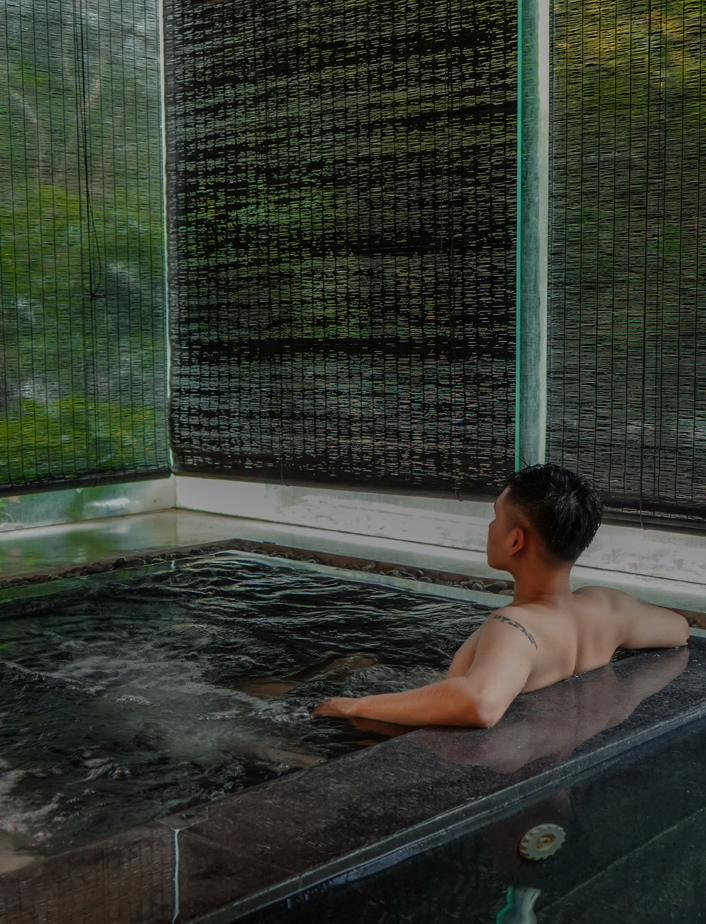 FACILITIES
Be amazed by technology
Combining natural energy with state-of-the-art technologies such as OxyJet or colon detoxification, Pure Spa owns the most advanced equipment in the country and the region to ensure optimum results for your comprehensive health.
In addition, Pure Spa is also equipped with 15 luxury spa rooms, Jacuzzi baths, sauna and steam baths, fitness rooms, yoga rooms… Step into the enchanting and unbound Pure Spa of us, you have entered a world of perfect bliss.
Our Memorable Achievements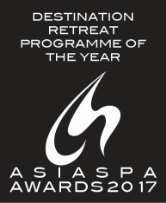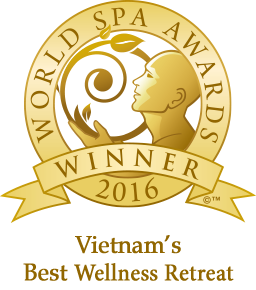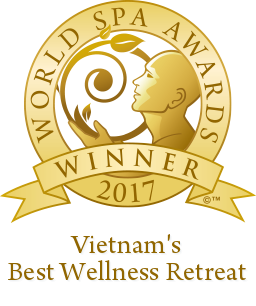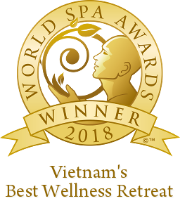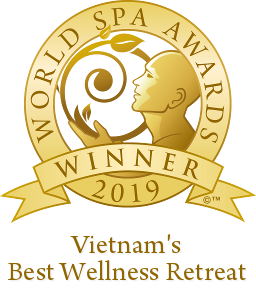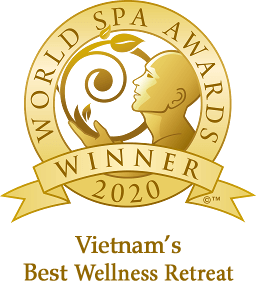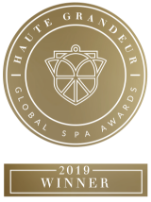 Let share with us your goal
Health care program
Wellness & destress journey
Awaken senses through our unique healing spa treatments, this program allows you to shake off all stress to unwind your body and mind, returning you the positive energy to welcome a "new you" with pure happiness.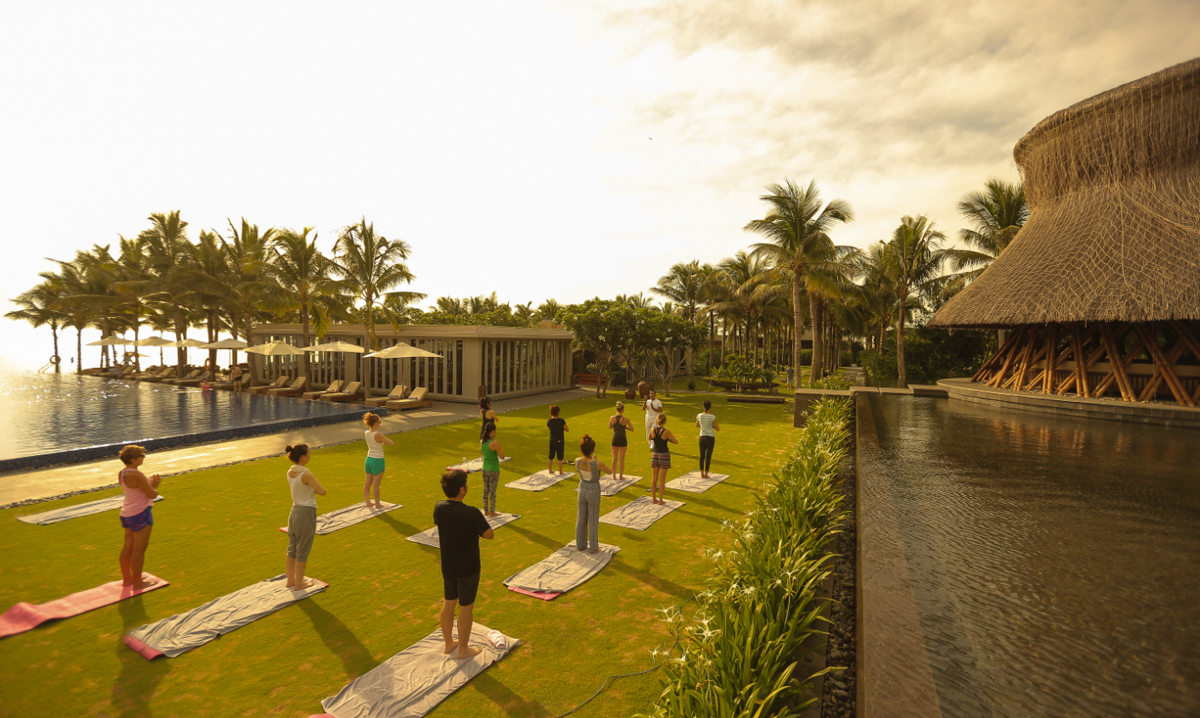 Our professionals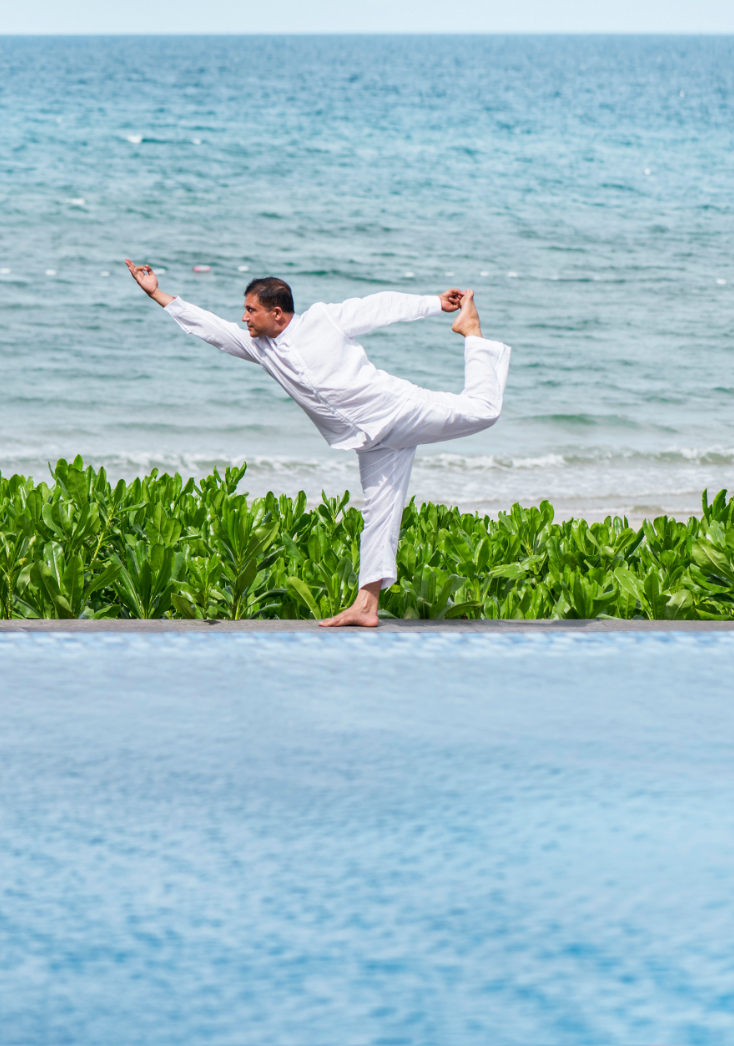 Giri - Yoga Master
With the certificates of Refresh Yoga Teacher in Nepal, Yoga Training in India, Meditation, Ayurvedic, Nutrition and 16 years of experience entirely in training Yoga especially in Luxury Hotels & Resorts, Yoga Master Giri can teach different types of yoga and meditation according to your needs.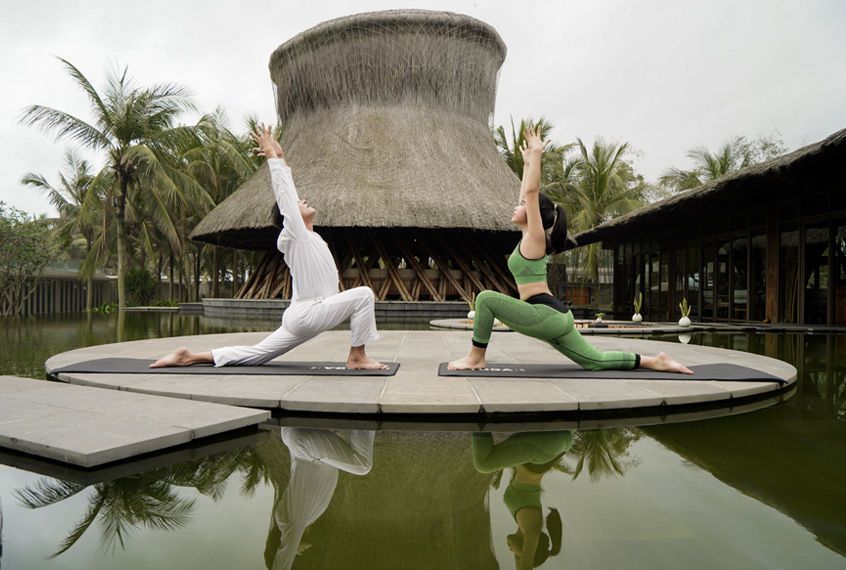 "Yoga is an art which helps you to live your life better, stable and balanced in this commercial world" - Mr Giri.